App Center Evolution or ACE had lofty goals. At the time the Google Play store was pretty hard to navigate and find content. There was also a range of third party app aggregators that would meta-bundle Android apps together and a consumer could download them via that third party.
AT&T desired to provide a richer app experience partnering with the aggregators and app review sites to give recommendations to users. Additionally we could offer AT&T apps and services in this glossy package. We coined the term: App Magazine.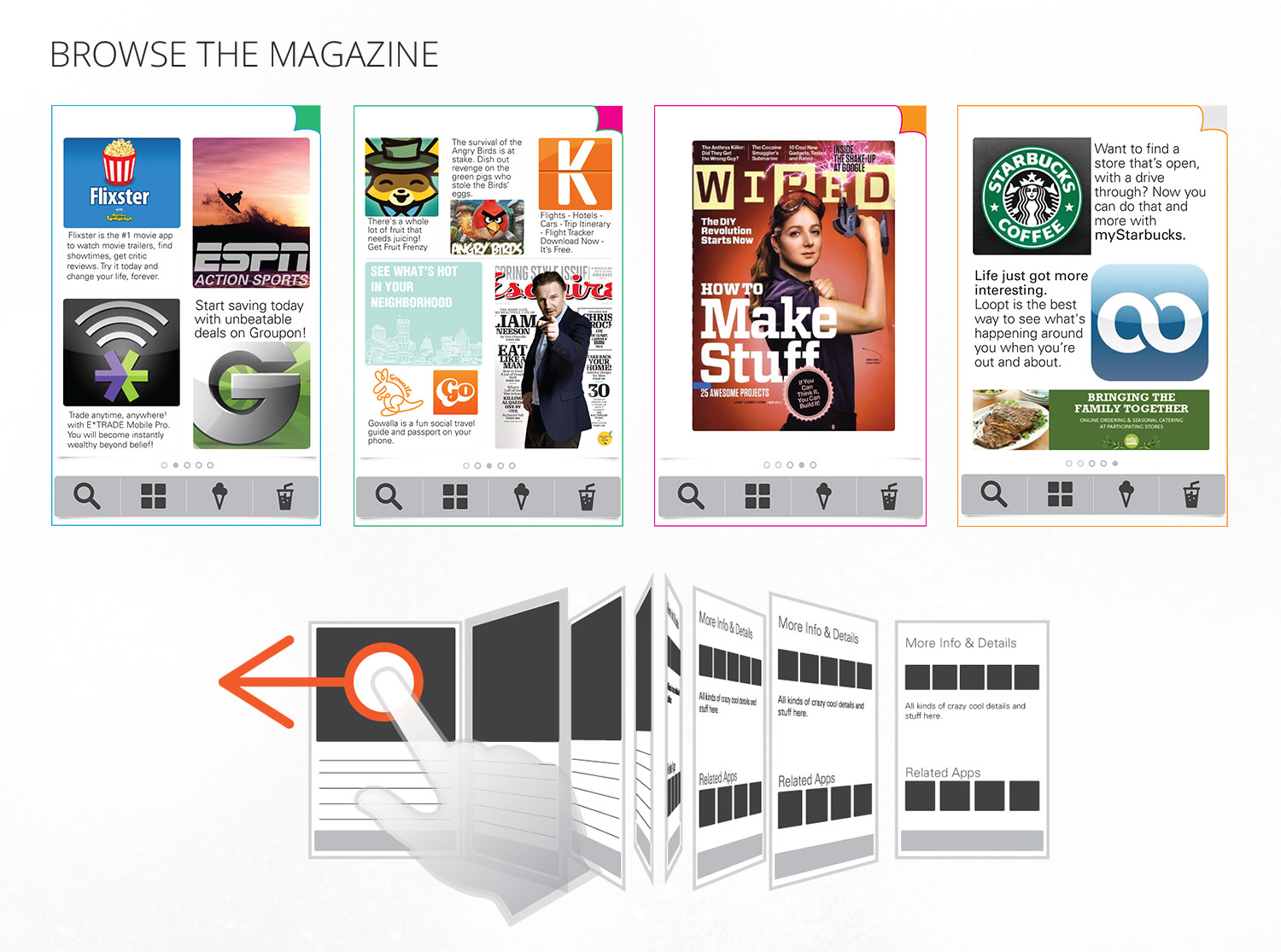 We partnered with a dev studio called Thoughtworks to use Agile development. The result was a very curated, visually rich experience that unfortunately never made it to market.