Other than doing UI/UX, one of my other roles that I fulfill is icon creation. Many icons are for the application launcher that is found on the phone top, with the requirement that it fits into the brand family. Other icons that are independent of brand requirements are those that will become part of a product or service offering, an example of that would be the HD Voice icon.
Visual Voicemail is interesting in that it started as an app launcher icon that would fit into the brand family. Then the requirement changed; the product would be a platform api that the OEM's would access. My task was to design the icon, and create a "package" file showing how it's put together and include the assets that could be delivered to each OEM. Then they could choose the one they wanted to use, and color it accordingly. Additionally it could be used across carrier. It was definitely nice to see that it was being used in the settings for the Samsung Galaxy S6 Edge.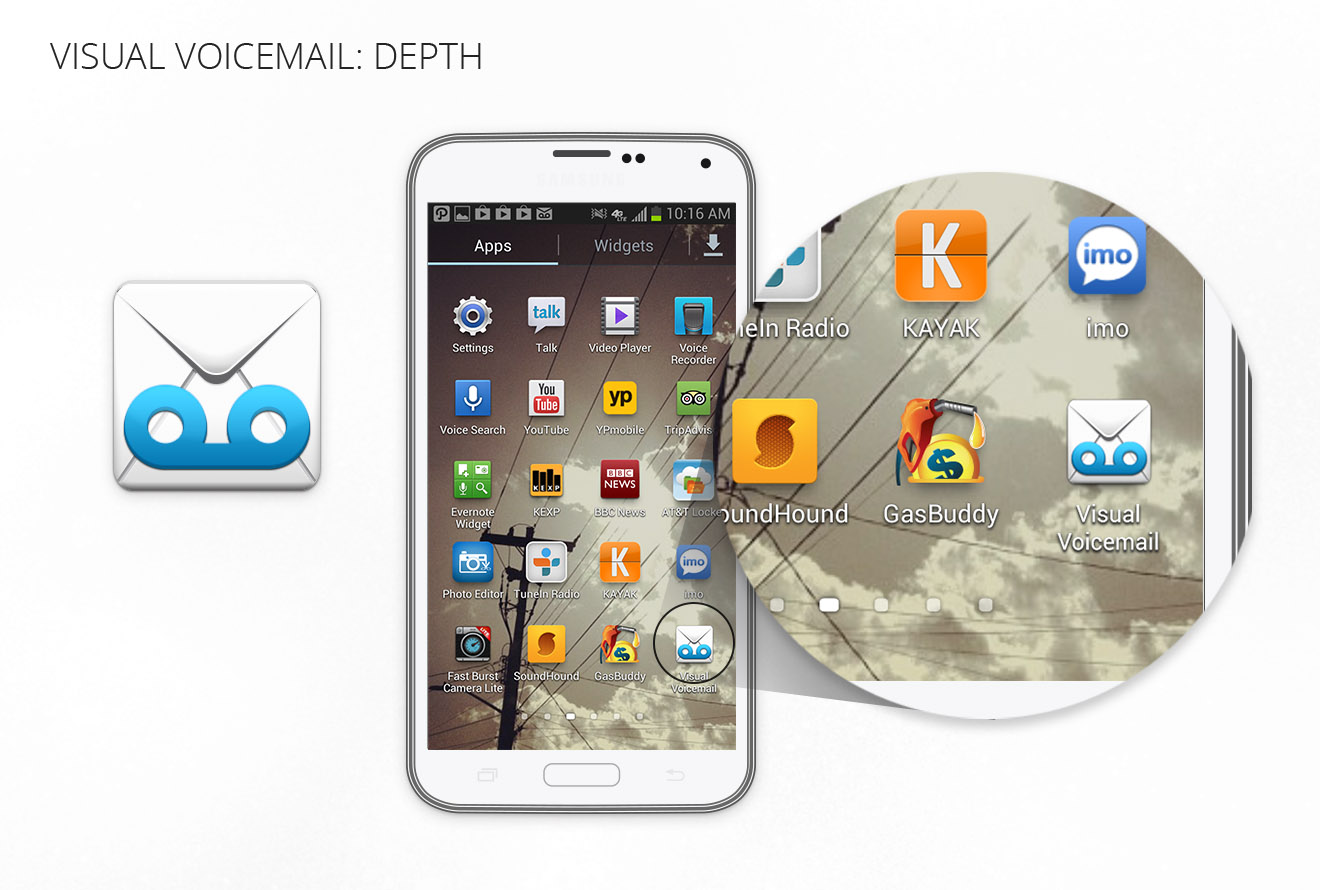 © 2016 AT&T Intellectual Property. All rights reserved. AT&T and the AT&T logo are trademarks of AT&T Intellectual Property. Other trademarks and logos are owned by their respective entities.